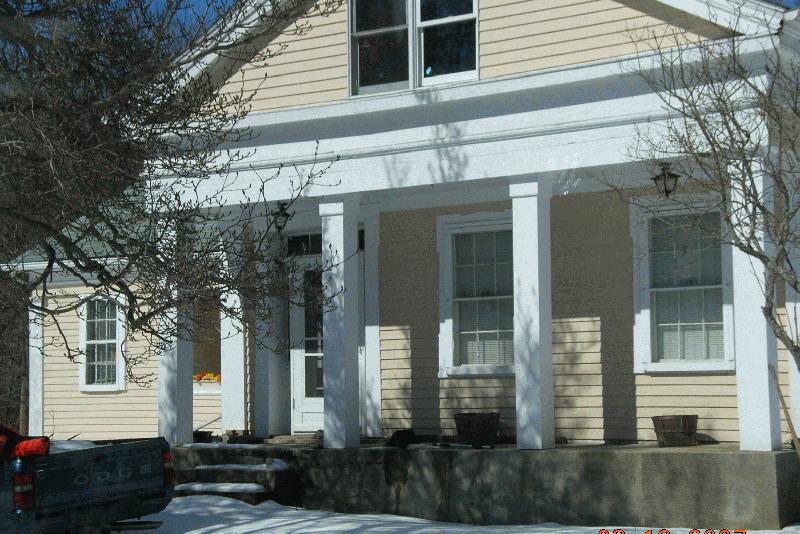 Property Details - 259 Main Street
---
Address:
259 Main Street
Inventory Num:
1
Location:
North Side .3 Mi west of Columbia Line
Year Built:
1840
Builder:
Unknown
Style:
Greek Revival
Current Use:
Residence
---
Notable Architectural Features:
A small Greek temple form
Pedimented gable end to street
Central brick chimney
Ell on the west side of house has recessed porch with the same columns with additional Victorian brackets
Main facade window and doorway treatment have moulded casings forming shoulders
Double 6/6 double hung sash in tympanum
Large plain frieze
Recessed portico has square columns supporting the pediment
---
Importance:
This building is Identical to one 1/4 mile to the east in Columbia. They were obviously built by the same person
---
Notes:
"An early Greek Revival house, with square columns and an ell. This house nestles comfortably sheltered by its trees and hedges in a very pleasing setting."
(from Hebron, Ct: Hebron Historical Society booklet prepared for America's Bicentennial)