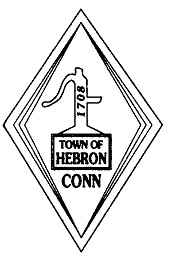 Site Funded in part by: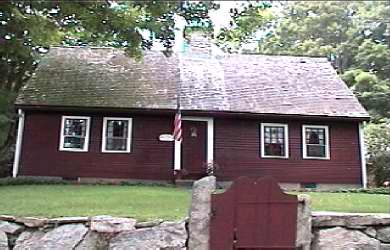 Property Details - 192 Hope Valley Road
---
Address:
192 Hope Valley Road
Inventory Num:
49
Location:
North side 0.9 Mi West of Route 85
Year Built:
1740
Builder:
Style:
Cape
Current Use:
Residence

2008

2008
---
Notable Architectural Features:
5 bay balanced facade
Large ashlar chimney
Large granite ashlar block foundation
9/6 sash throughout with wide muntin bars on the first floor and narrow in the gable end
Gable ends overhang from 6 to 9 inches
rear ell may have become a woodshed, has fieldstone foundation
---
Notes:
"...home is a classic, medium sized Cape, with large central chimney and large fireplaces. It is notable for the slight overhang on the west sidewall and for its perfect and beautiful proportions. It is now undergoing careful and loving restoration."
(from Hebron, Ct: Hebron Historical Society booklet prepared for America's Bicentennial)
---
Related Outbuildings:
Outhouse. rear ell