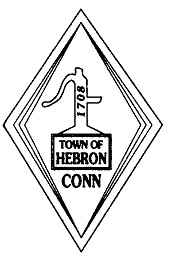 Site Funded in part by: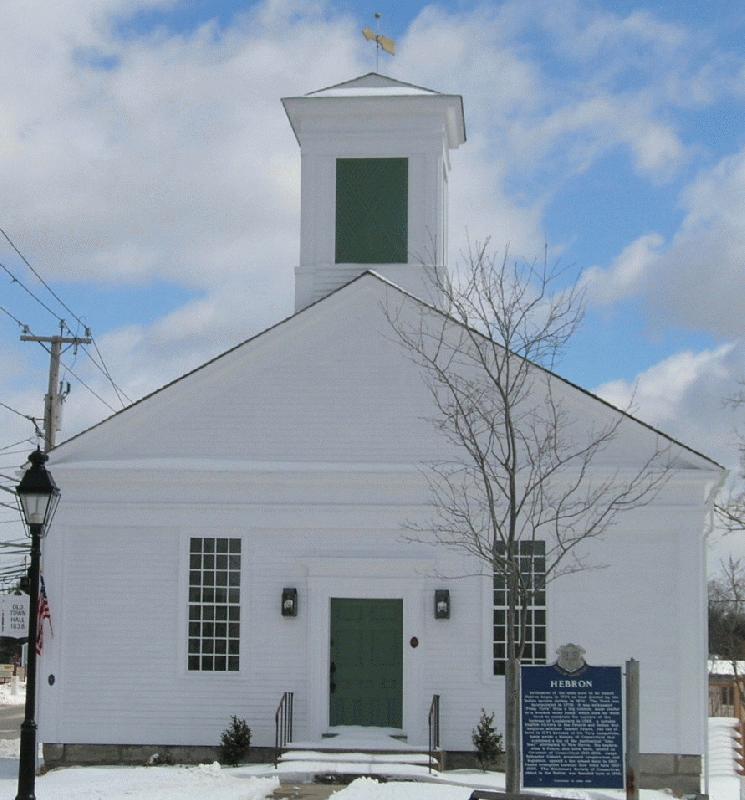 Property Details - 26 Main Street
---
Address:
26 Main Street
Inventory Num:
19
Location:
South Side 0.2 Mi East of Route 85
Year Built:
1840
Builder:
Style:
Greek Revival
Current Use:
Old Town Hall - Historical Society

2000

(District)
1993
---
Notable Architectural Features:
Pedimented Gable end to street
Corner pilasters
Wide frieze with dentils
Entablature supported by pilasters wournd 11-panel door.
16/16 sash
Cupola has unusual diagonal patterned inserts
cut granite foundation
---
Importance:
This building was originally a two-story church. It was lowered to one-story and used as a town hall. Ceased being a church in 1850. Purchased by the town of Hebron in 1863 for use as a town hall. Ceased being used for town meetings in 1950. Used for civic organization meetings thereafter until acquired by the Hebron Historical Society on October 20, 1971. Restored by the society for use as a museum.
(WPA survey - Hebron #11)
Date [built] (Source) 1838 (Heer.) Orig Owner Methodist Meeting House Present Owner [1935-37] Town Hall
(WPA Architectural Survey - ca. 1935 - # 11)